"We specialize in Deep Hole Boring & Gun Drilling"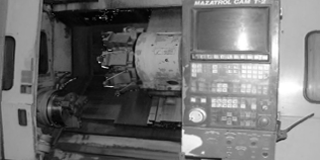 Full Job Shop Capabilities
GUNDRILLS
Drill Size 1/4" to 2.0"

Drill Depth up to 72"
CNC LATHE
Swing 32"

Bed Length 90"

Thru Spindle 10"
BTA DRILLS
Drill Size 9/16" to 8.0"

Drill Depth 34'

Stock Size Up To 28"

Weight Up to 14,000 lbs
CNC MILLS VERTICAL
X Up To 100"

Y Up To 30"

Z Up To 30"
CNC MILLS HORIZONTAL
D.D. 41"

Height 51"

Weight 3,300 lbs
OUR MISSION
:
is to provide a superior service to the machinery industry and the manufacturing process with savings in time and expense. LMS will machine in part or complete the product to help the manufacturer. LMS is the professionals (professional).
Our Story
LMS Products opened in 1979 on Downtown Perry, Oklahoma in a 3,000 square foot facility. Today's 60,000 square foot facility is located at 6500 Independence 2 1/2 miles West of 135 at Exit 185.